We provide you an alpine ascent and we lead you as an individual or a group to set goal in the mountain environment. It 's up to you whether you choose an Alpine four thousands peak or you go to the High Tatras…
The Alps (German Alpen, French Alpes, Romansh Alps, Italian Alpi, Slovenian Alpe) are vast European mountains. The name "Alps" resp. French and Latin name "Alpes" probably comes from Latin word "albus" (white) or "altus" (high). Another possible explanation is the Celtic term "alp" that denotes high mountains.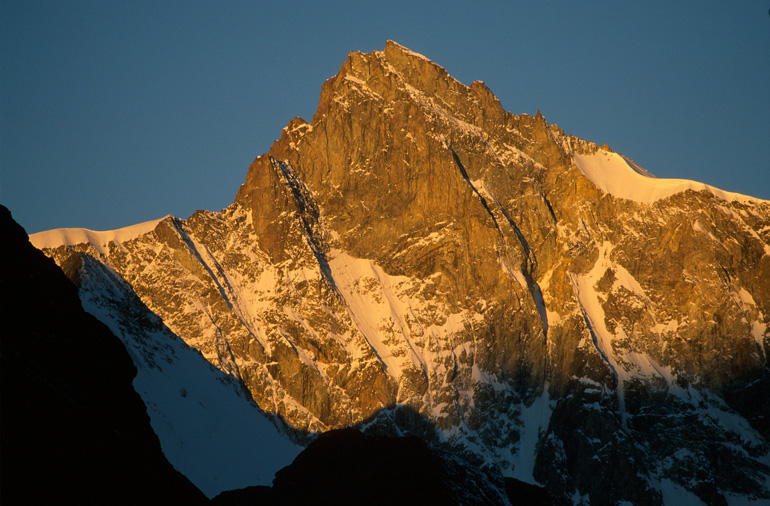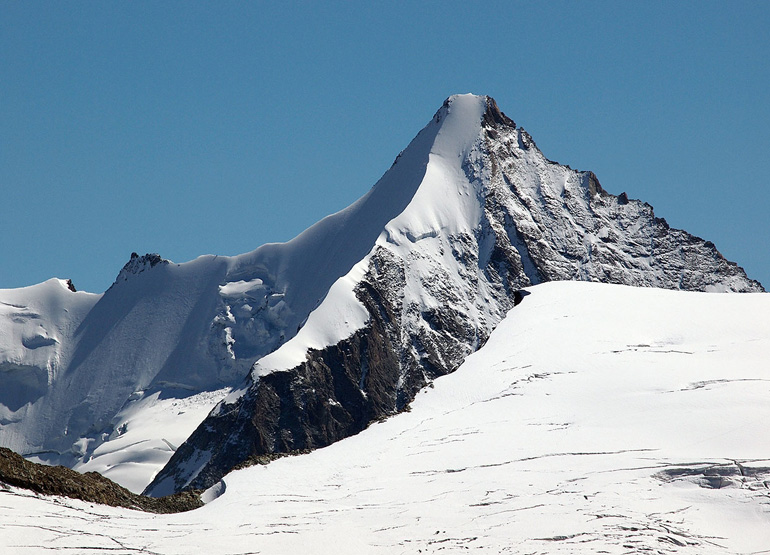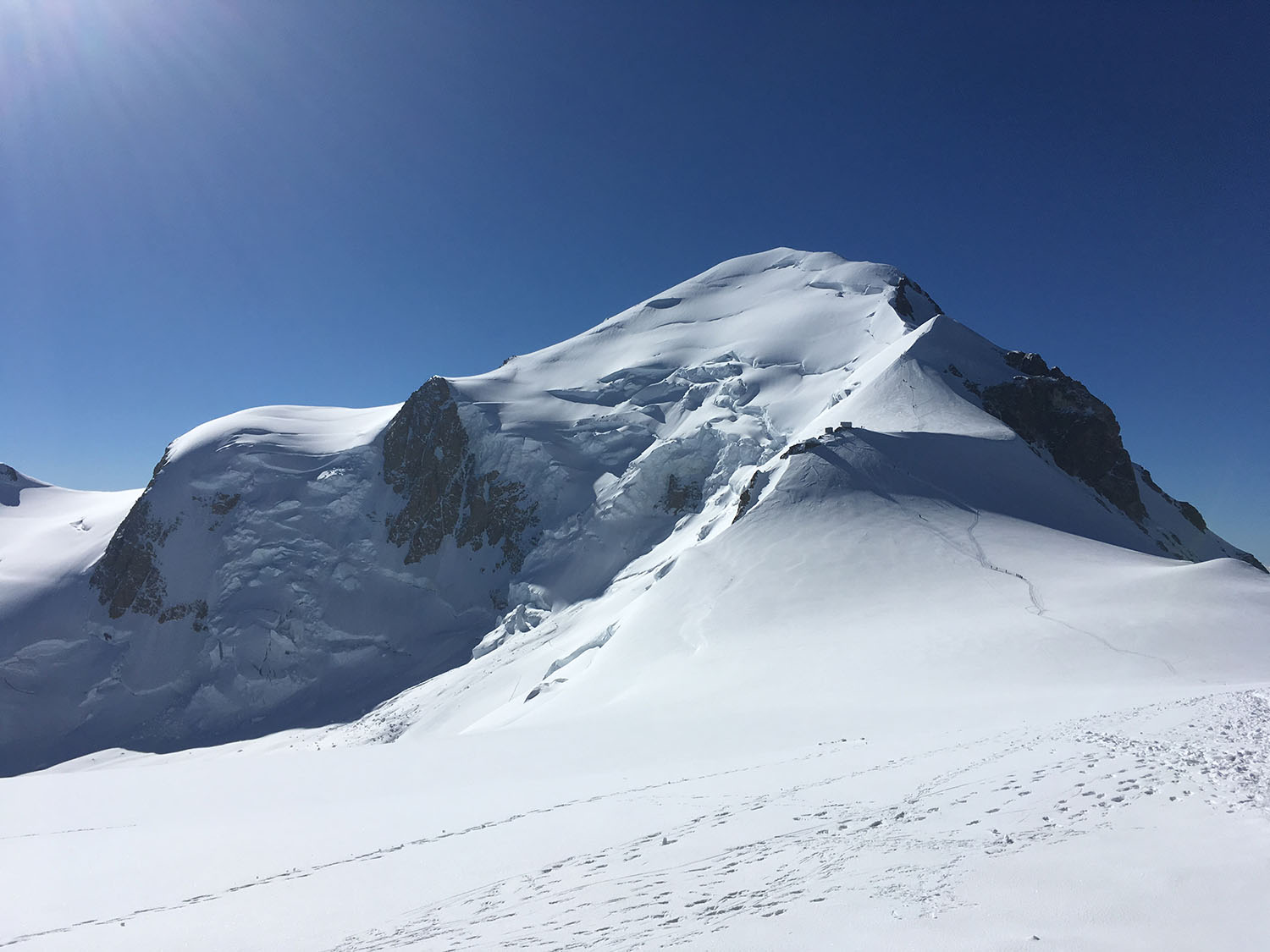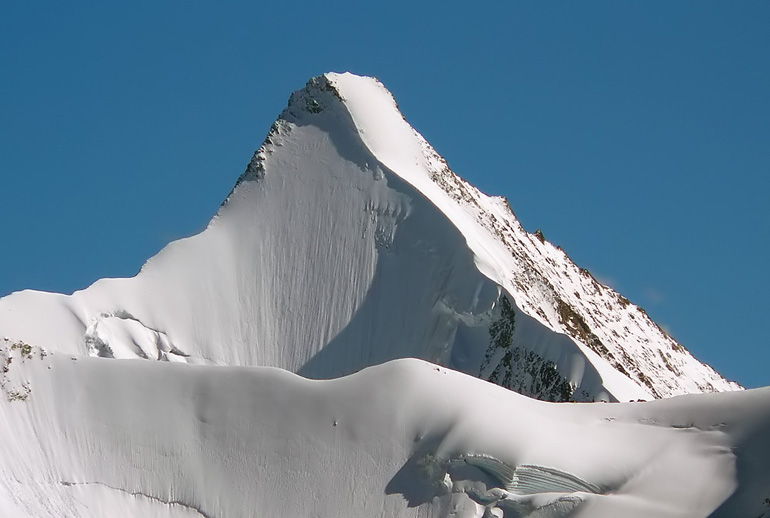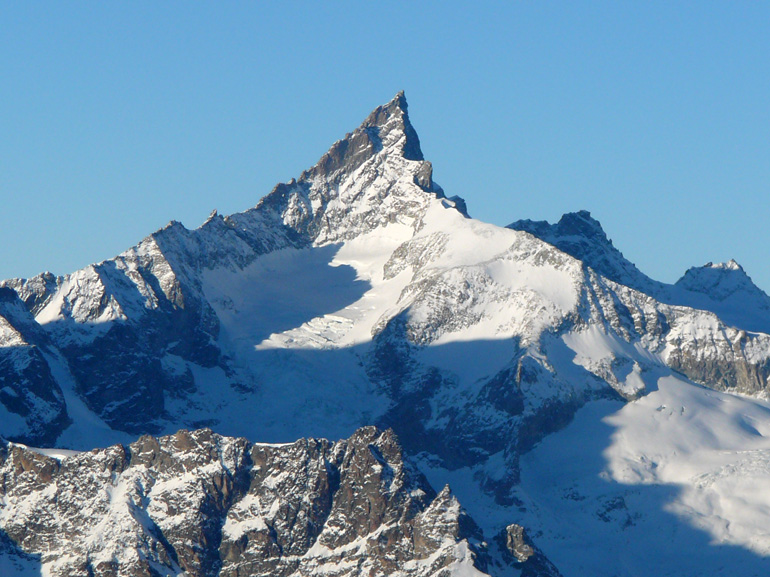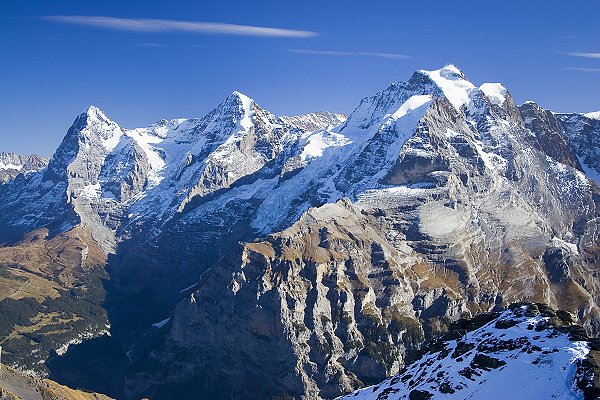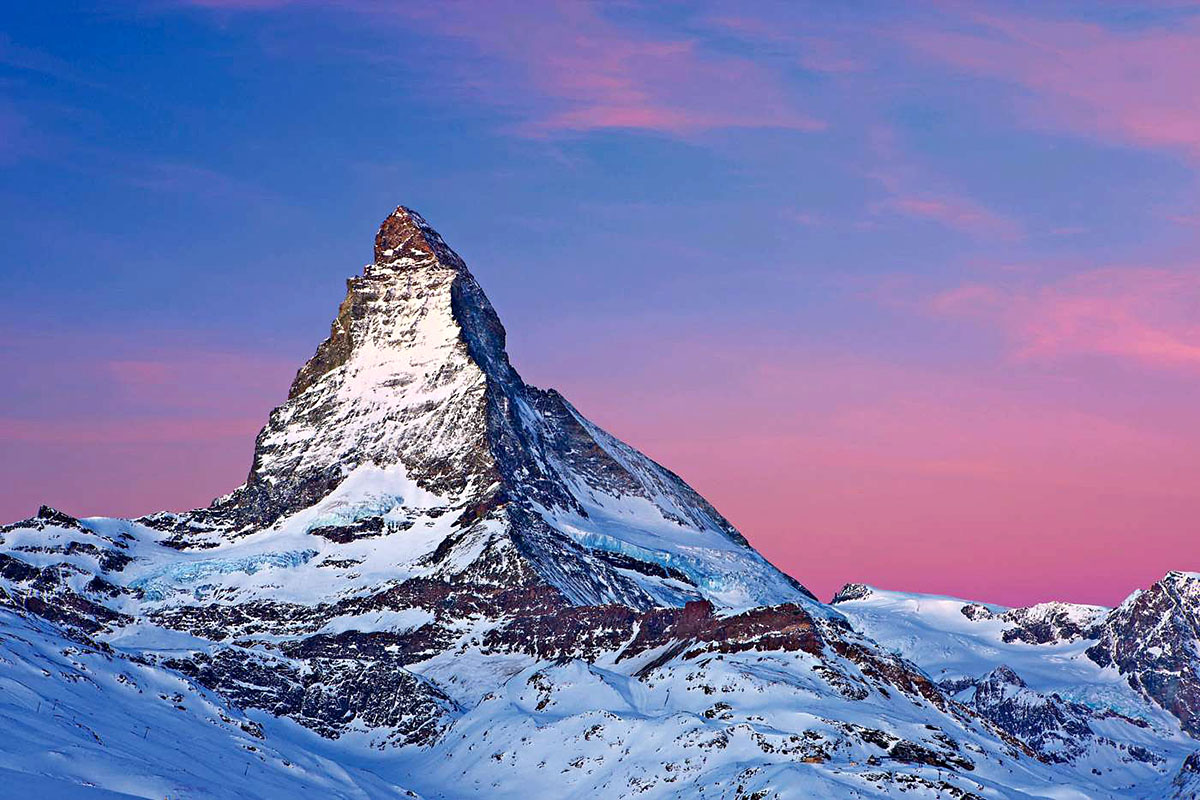 The Alps are only found on the European continent, but there are three more Alps. The Australian Alps, New Zealand Alps, Japanese Alps. The Europe's entire mountain range stretches from 130 to 260 kilometers wide and around 1200 kilometers long, across seven countries total from the French Riviera and the Mediterranean coast in the southwest to Vienna in the east. It occupies an area of about 180 000 km². The river Rhine on the Swiss-Austrian and Swiss-Liechtenstein border and the approximate connection between Liechtenstein and the Italian city of Como draw the boundary between two basic subunits: the Western and Eastern Alps.
The 4000m Peaks of the Alps
The highest mountains or peaks of the Alps, that are in France, Italy and Switzerland. Clear list and short informative labels of 4000's peaks can be found in Wikipedia.
… and many other alpine 4000-thousand and other peaks.
The equipment for alpine ascents, mountaineering and ferrate routes
insurance for these activities (e.g. OeAlpenverein), ID card, cash

♥

suitable footwear, ankle, waterproof with the possibility of clamping of crampons

headlamp with good batteries

♥

waterproof and windproof clothes (e. g. goretex pants, jacket)

hiking clothes (e. g. softshell, merino…what are you used to)

spare gloves, hat, socks, the balaclava is suitable for windy weather

sunglasses, ski glasses with double glass against fog, wind and snow

♥

cream with sufficient UV filter and sun and lip balm with UV protection

♥

thermos or drinking bottle, food for trip

hiking backpack (up to 35 liters ideal)

♥

harness for movement in glacier, 1x HMS karabiner, 2x karabiner with lock, 2x reep-slings of 6mm diameter and 1,5 m length, 1x reep-slings of 3 m length, flat runner of 80 and 120 cm length, 1 ice screw

light tourist ice axe and crampons in case of movement in glacier or snow

♥

helmet with certificate for mountaineering

♥

hiking telescopic poles

avalanche rescue kit (probe, shovel, transceiver) in case of avalanche danger

mobile phone with numbers of first aid and mountain rescue service
Most of this recommended equipment you can rent in our rental shop.
If you don't know what to do, please contact me.
High Tatras (Polish Tatry Wysokie, Hungarian Magas-Tátra) is the highest mountains in the Slovak republic. It is a geomorphological subunit of the Eastern Tatras west from Kopsky saddle that separates them from Belianske Tatras. High Tatras have an area of 341 km² (260 km² in Slovak republic and 81 km² in Poland). The length of High Tatras is about 26 km and the width 17 km. From the south, the mountain range is bordered by the Podtatranska kotlina, in the north it borders with Spišská Magura and the western border is formed by the Koprova valley separating High Tatras from Western Tatras. To the east, they are bordered by the Belianske Tatras. The Belianske Tatras are lower than the High Tatras (area of 64 km², ridge length 14 km, the highest peak Havran – 2142 m).
Ascents and hikes in the High Tatras with mountain guide
Maximum number of clients on the tour is determined by the mountain guide according to the difficulty of the ascent, the conditions and and local customs of the mountain guides. Mostly 2 clients per mountain guide.
Price for climbing to the Tatra peak in one day
from 380 € / group
Price for renting a harness and helmet for climbing (eventually also ice ax and crampons)
15 € / persons
Ascents in the High Tatras
Gerlachovský štít
Lomnický štít
Ľadový štít
Prostredný hrot
Bradavica
Vysoká
Končistá
Ganek
Satan
Zlobivá
Mengusovský štít
Kežmarský štít
Kolový štít
Čierny štít
Dračí štít
Furkotský štít
Jastrabia veža
Javorový štít
Žltá veža
Baranie rohy

Challenging hikes and climbing
Gerlach – Martinka, Tatarkova ferata
Bradavice přes Zvodnou lávku
Koruna Vysoké
Vidlový hřeben
Jordánka
Pyšné štíty
Traves Ľadových štítů
Žabí kôň
Volia věž
Ošarpance hřebenovka
… and other climbing tours.
… ascents or climbing to many other Tatra 's peaks
According your wishes and choice, or I will suggest the ascent for you depending on where you want to go. Possibility of combination with light climbing and climbing of multi-length routes, ferratas and so.
… and many other Tatra 's peaks.
What equipment should you have for climbing in the Hight Tatras
climbing harness

♥

helmet

♥

eventual crampons and ice ax (can be rented in my rental shop)

smaller backpack (size around 15-30 l)

hiking boots with quality soles

♥

hat, gloves

drinking bottle

warm sportswear

waterproof jacket

thermos with tea