Matternhorn (italian Monte Cervino, french Mont Cervin or Le Cervin) is considered one of the most beautiful and popular mountain in Europe. With an altitude of 4478 metres, it is also the seventh highest mountain in the Alps. It rises on the border between Switzerland and Italy, above the Swiss Zermatt and the Italian city of Breuil-Cervinia. The name Matterhorn come from german "matte" (mountain meadow) and the characteristic shape of a mountain, "horn" (corner). Matternhorn was the last undefeated four-thousands mountain and ascent to it was considered impossible long time. The first attempt was made in 1857 by a breuil hunter Jean Antoine Carrel with his two companions. They only got to Tete du Lion, but they made the way through Lion' s Ridge, that most other expeditions attempted for the first ascent. More you can find in Wikipedia.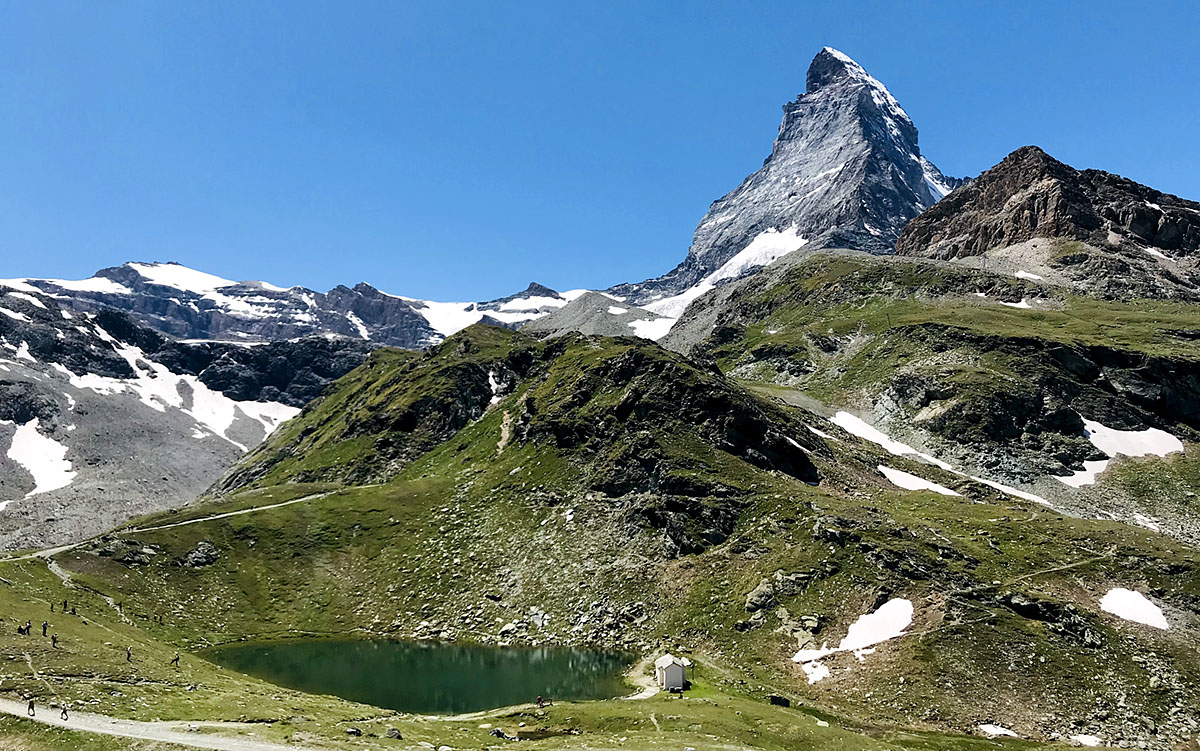 Ascent to the Matterhorn
Ascent to the most beautiful peak of the Alps, a variant of the Italian side from Cervinia on the western edge via the Carrel hut or from the Zermatt valley to the eastern edge via the Hornli huts; the descent is in the same directions. Another option is the Italy-Switzerland crossing, possibly vice versa.
Maximum number of clientson a hike: 1
It is recommended to be well acclimatized before ascent, it is quick ascent, where there is no time for great rest, the acclimatization of a climbing character is ideal.
Price for ascent
from 1 650 € – according to the ascent variant
For the ascent it is possible to order acclimatization for about another two days at the price of 450 €.
The price does not include the costs of the mountain guide (accommodation, food, transport and other expenses associated with the management of the event). These expenses are smoothed by the client.