Are you tired of crowded slopes? Do you want to discover inaccessible snowy mountain terrains? And to ride a ski in unspoiled nature?
You are right here, you will experience it with us.
Ski-touring and mountain crossings
Are you tired of crowded slopes? Don't you want to squeeze in line at the cable car? Do you like winter nature, skiing and don't you mind the movement and you re willing to sweat a little? Then you are right here, ski mountaineering is here for you. We offer ski tours and crossing in The Alps, The High Tatras or exotic countries, but also in the Czech hills. We can practice the ski mountaineering around the world, when there is snow…
Before these events you can attend ski-touring and avalanche course which I recommend you because this is how we can meet and you will remember, what you have to think about and what you need to know. Mostly everyone praises it.
The equipment you should have with you for a ski crossing or ski tour
skis, ski boots, ski poles, functional ski belts with good adhesive

♥

ski crampons for ski for climbing in hard surface

♥

avalanche rescue kit (probe, shovel, transceiver) – can be rented at my

rental shop

♥

backpack with possibility to attach skis and ice ax for mountain crossing; size about 30 liters

♥

light tourist ice ax and crampons – can be rented at my rental shop

insurance for these activities (e.g.

OeAlpenverein

), ID card, cash

♥

headlamp with good batteries

♥

waterproof and windproof clothes (goretex pants, jacket)

hiking clothes (e. g. softshell, merino…what are you used to)

spare gloves, hat, socks, the balaclava is suitable for windy weather

sunglasses, ski glasses with double glass against fog, wind and snow

cream with sufficient UV filter and sun and lip balm with UV protection

thermos, drinking bottle

harness for movement in glacier, 1x HMS karabiner, 2x karabiner with lock, 2x reep-ropes of 6mm diameter and 1,5 m length, flat runner of 80 and 120 cm length, 1x ice screw

if you are used to it, then helmet with certificate for skiing or mountaineering

my recommendation is avalanche backpack if it is needed – can be rented at my

rental shop
If you do not know what to do, please contact me.
The list of necessary equipment for the mountain crossing and more information will be sent to you by email or phone. The missing equipment can be borrowed from us for a fee with a 20% discount without a deposit. In addition, you have a 10% discount on basic prices for purchase on our e-shop.
Compulsory insurance for this activity (best OeAlpenverein). I recommend one or two-days common ski introductory trip (according agreement – anywhere according the conditions) before each longer mountain ski crossing (approx. 5 or more days).
Other mountain ski-crossing in Europe and in the world
Ski crossing mountain in Europe
Bernese Alps – Switzerland
Tour Soleil – Switzerland and Italy
Bernina High Level Route – Switzerland and Italy
Silvretta Travers – Austria and  Switzerland
Otztal Route – Austria
Stubai Route – Austria
Ortler Grand Circle – South Tyrol, Italy
Ecrins Haute Route – France
La Poule-Vanoise Circut – France
Mont Blanc Haute Route – France
Arolla Circut – Switzerland, Wallis
Zermatt Saas Fee 4000 – Switzerland, Wallis
Pyrenées Haute Route – Switzerland, France
Sierra Nevada – Spain
Corse Haute – Corsica
Ski tours to exotic countries around the world.
Iceland, Svalbard
Albania, Mongolia
Turkey, Iran
Morocco …, and others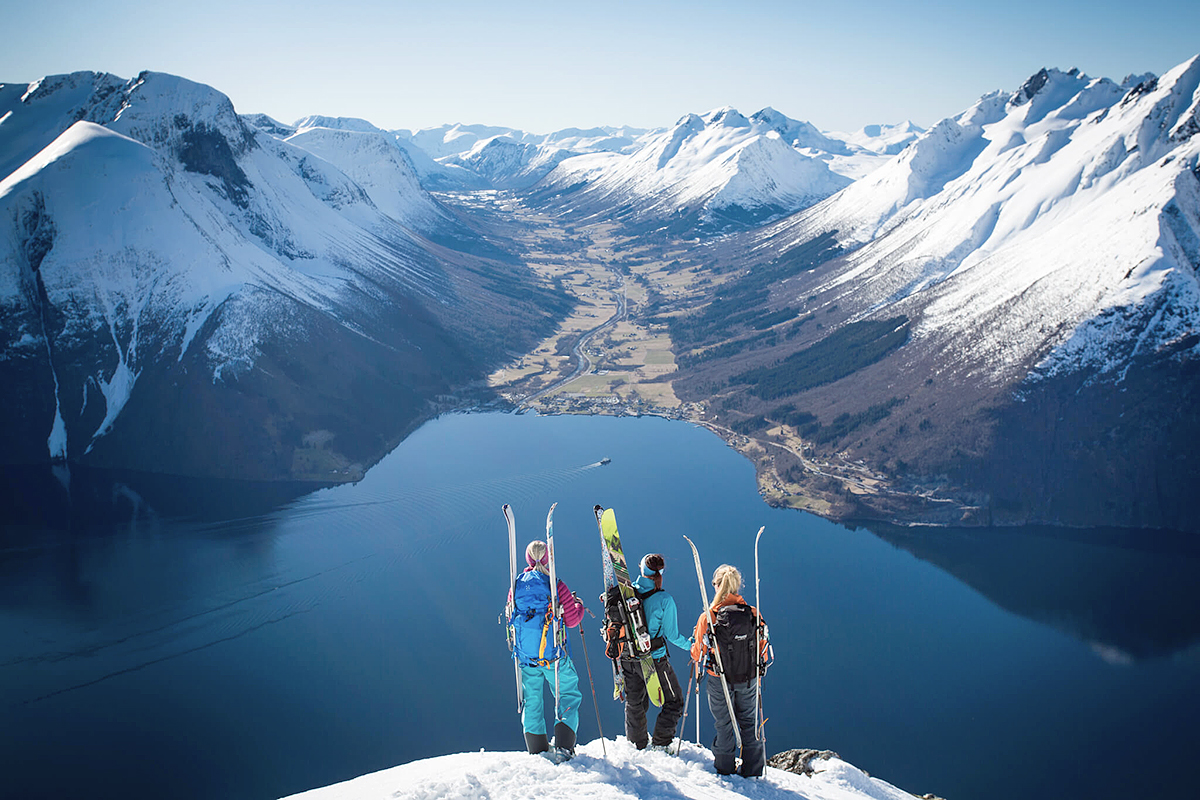 Make your dreams come true!
… and their possible variants.
If you are interested in some, then great. We plan and can make them happen.
You will make your dreams come true with us!
Heliskiing and free-touring in Georgia
Heliskiing and ski-touring in C.M.H., Canada
Heliskiing and ski-touring in Sweden