Mountain Guide – Bergfuhrer – Guide de Montagne – Guida
A mountain guide with IFMGA license is someone who has the highest professional education for training and guiding people in the mountains, for climbing, ski touring or mountaineering.
Mountain Guide IFMGA has many different forms – but what all mountain guides have in common, is their enthusiasm for the mountains. The mountaineering training of the mountain guide is strengthened by a hard training and evaluation course, which lasts from admission to the final exam 3 years, resp. maximum 5 years. The education program consists of individual blocks, where each participant takes the exam from these blocks, the training continues with partial examination for a mountain guide aspirant. After this exam, each aspirant is obliged to work under the supervision of a mountain guide. By completing these difficult aspirant tours for at least one year, the future mountain guide will gain invaluable experience. After this probationary period and completion of other learning blocks the aspirant is prepared to take the final exam with the title of IFMGA Mountain Guide.
The regular trainings focus on professional growth maintains an overview of the mountain guides on the latest techniques and standards. Mountain guides are international experts on mountains. A mountain guide is the best and safest choice for you. When you climb or ski with a mountain guide, you are with someone who has a truly comprehensive overview of the mountains. A mountain guide can help you continue to all places in the world where your mountains will take you and he can teach you to orient in the mountains and to manage them.
Why to hire
a IFMGA Mountain Guide?
Mountaineering, climbing or skiing with mountain guide will give you peace of mind and the knowledge that you have chosen the best one. The best person you can go with wherever your ambitions will take you today and in the future. The best climbers and mountaineers.
Czech mountain guides require the highest entry standard of all qualifications in the Czech republic and have many of the best in the country among their members. They can ski all types of terrain, from ski trails to the peaks of the highest mountains in the world. A mountain guide can give you several useful tips to help you improve your technique in more demanding off-track conditions and are almost the only qualified professionals. They can provide you the basic ski mountaineering skills.
… do we have to say more?
The usual minimal tariff for guidance by a professional mountain guide in the mountains is a latest 350 euro/day or another currency according current course. The price includes a reward for leading the tour and services of the mountain guide. It does not include his costs of staying in the mountains with you. Other expenses may be covered by client only by mutual agreement.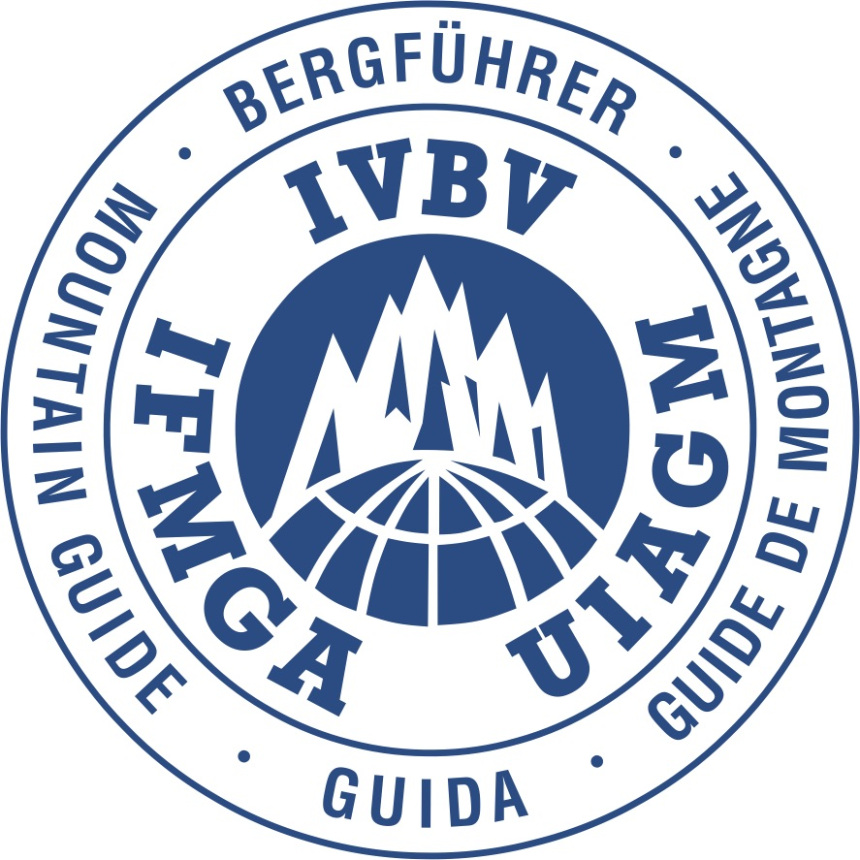 And besides…
Many mountain guides expand their services and provide a complete itinerary to their clients, arrange transportation, cottage and accommodation in the valley. So if you are a busy person looking for ways to maximize your free time in the mountains, you need nothing more than the czech mountain guide who takes full responsibility for the organization from your shoulders.
He will find the best available conditions for you – all you have to do is go to the mountains with a mountain guide!
Mountain Guide – Mountain Leader
I was born 14th March 1969 in Ostrava. As a child, I spent my childhood with my parents in my native Beskydy mountains, from toddler to a schoolboy, in winter and summer in wooden old cottage. In addition, there were regular ski trips to Moravian and Slovak ski resorts. Then, during the summer, hiking in the Czech and Slovak homelands with a hiking club. I have been skiing and in the hills practically since my birth.
It has remained in me that I have been living under Králický Sněžník for several years. I often heard about climbers and mountains at home, especially in connection with Luďek Záhoranský. He was the first, who influenced my love for mountains, his talk of experiences, people and time in expeditions remained in my memory; at that time he was the greatest of heroes for me.
I did a lot of sports in elementary school, from tennis to judo, and then my friends brought me to my beloved basketball, which I played at the-top level until I was 25 years old. However, I always had some spare time for trips to the mountains and for skiing. I went back to the mountains and to climbing permanently thanks to my study at university and an excellent group that I met there. The unique teachers of physical education at the University of Ostrava also contributed a great deal, with whom I took courses of various outdoor activities; we even built one of the first climbing walls in the Czech republic in our college. From that it was only a step to start operating one of the first commercial climbing walls (Eliass) in the Czech republic.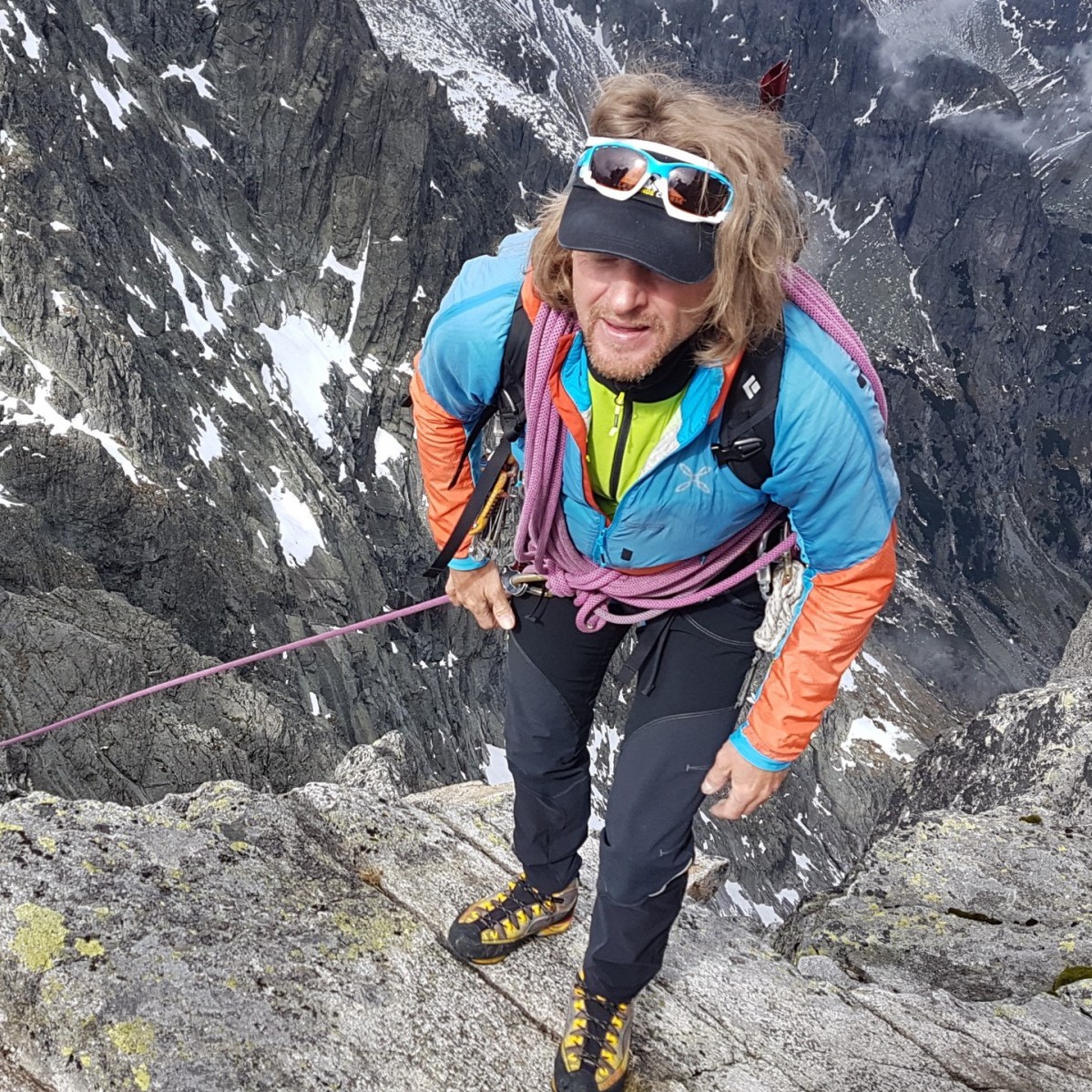 … in nineties it was extreme skiing in the High Tatras and ski mountaineering tours in valleys; in summer rock ascents on sandstone rocks, multi-length climbing in the Alps and Dolomities. I met Filip Šilhan, with whom I spent several years in the rocks. On a trip to Chamonix, Dušan Stuchlík introduced me to who the mountain leader is….These friends gave me another direction.
These experiences and dreams came to my mind for several years, then in 2007 I signed up for IFMGA education as a mountain guide. I successfully completed this education in 2010 and obtained an international license from the IFMGA Mountain Leader.
My other hobby and partly livelihood was graphic design and outdoor sport photography. I worked in my company, in which I realized my ideas for czech and foreign outdoor companies. The company logotypes, catalogues, advertisements. My photos have been published in the product catalogues of several significant outdoor companies or in wall calendars. I participated in the preparation of two books about climbing, which were published in the Czech Republic. I was engaged in publishing activities focusing on outdoor, extreme outdoor sports – calendars, guides, books focusing on outdoor, etc. But the job of a mountain guide won for me…
I worked for an Jablonec company Vertical for five years, which represents brands: Petzl, Thermarest, Karrimor, MSR etc., next two years I worked for Oakley brand. But today I devote myself fully to my profession as a mountain guide, it is my full-time job. I run a Skitour center in Dolní Morava under Králický Sněžník – the rental of ski mountaineering skis and the sale of everything that belongs to ski mountaineering. In addition, the services of a mountain guide – courses, tours, tips, advices and practice. I have been working as a mountain guide in Chamonix for 10 seasons where I live a lot of time in summer and partly in winter. I lead my clients from sport rock climbing to ascents to four-thousands peaks. During winter I do ski-touring, freeriding or winter mountaineering with them. Chamonix is made for this work and I love it.
… I look forward to your visit.
Climbing, ski touring and freeride in the mountains became my drug …
In 1995, when I was 16, I started climbing rocks intensivelyand event hen I knew it was forever. I comefrom the Czech republic, however after studying in France I started my climbing career in Great Britain as a mountaineering instructorand racing climbing instructor. During my four years in theU.K., I started experimenting on long traditional climbingwalls and then it was a step to climbing on a mixed surfaceand on alpine mountains, ie alpine climbing in summer and winter. I have worked as a mountain guide across Europe, New Zealand and the Himalayas.
Today I am a full member of the International Federation ofMountain Guides and my home is mainly the European Alps, specifically Chamonix in France, but you can also meet me in the Andes or on the rocks of North America.
My focus is not only on climbing, but I am interested in theissue of the human psyche, especially the ways in which itaffects us in stressful situations. I completed nine years ofstudy at the Association of Advanced Tibetan Studies in France, where I learned Tibetan philosophy and meditationtechniques that not only influenced my life, but also helpedme in my work as a mountain guide; because as a mountainleader I specialize in working with fear and mentalpreparedness.
I love the mountains and I am happy to share with others theircharm and power, which always brings me a feeling ofwonder and fulfillment.
My membership and qualifications include: Mountain and ski guide awarded by the International Federation of Mountain Guides Association and membership in the Czech MountainGuide Association.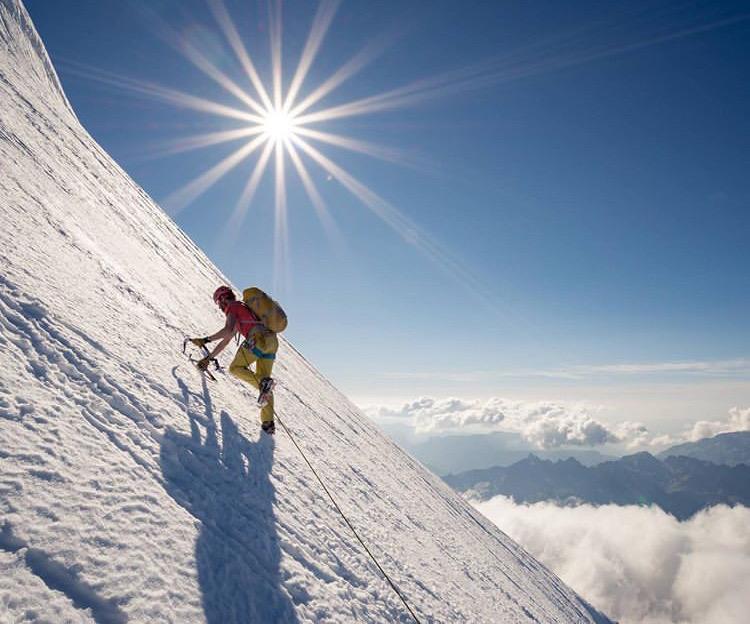 Notable Ascents
The Nose In A Day, El Capitan, Yosemite, USA – 2013
Repentance Direct, WI6, Cogne, Italy – 2013
Bonatti, Grand Capucin, France – 2012
Carrington/Rousse, Aiguille des Pelerins, France – 2012
Grand Jorasses via Tronchey Ridge in a day, Paraglided from the summit – 2020
Aconcagua, Argentina, Paraglided from the summit – 2019
International Expeditions
Island Peak, Nepal 6.189m
Lead Guide 2016, 2017, 2018
Guide 2014
Ama Dablam, Nepal 6.828m
Lead Guide 2019