Dufourspitze (French Pointe Dufour, Italian Punta Dufour) is with its 4.634 m the highest mountain in Switzerland, the second highest mountain in Europe. It is located in a massif Monte Rosa in Valais Alps, on the border of Switzerland and Italy. The highest peak of Monte Rosa bear the name of general Guillaume-Henri Dufour (1787 – 1875), a creator of the first topographic atlas of Switzerland. The first ascent is dated to the year 1855 by a large expedition led by the English climber Charles Hudson. The most frequent routes to the top are two: Swiss and Italian. Also interesting is the multi-day crossing of the Dufourspitze and the continuation along the main ridge across the Punta Gnifetti (Signalkuppe), Lyskamm, Castor, Pollux,…  Spaghetti Route (on foor or on skis).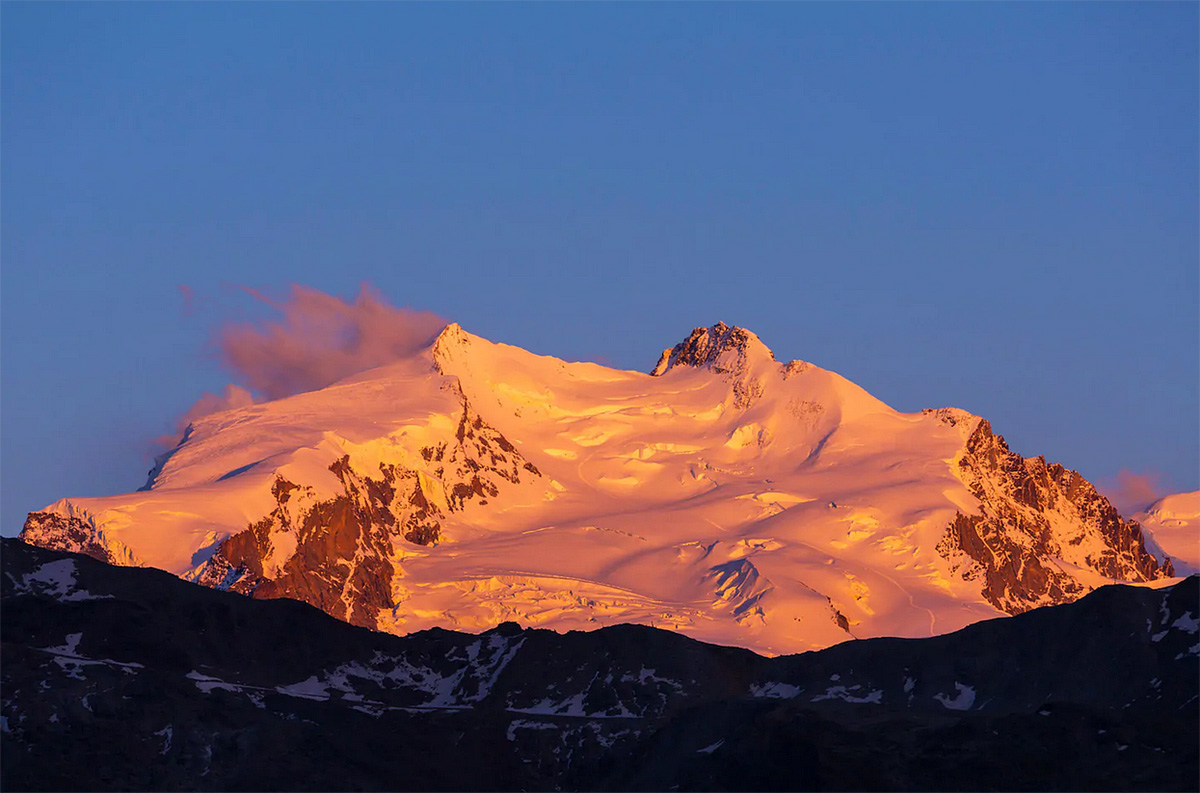 Ascent to the second highest peak of the Alps Dufourspitze (Monte Rosa) 4.634 m by variant from Zermatt through the chalet Monte Rosa Hütte or from the Italian side from Punta Indren through the chalet Margherita and Zumsteinspitze. Three-days hike for physically fit clients.
Number of clients on a hike: 1 – 2
Price for ascent
1 550 € / 1 person
+ 20 % / 2 persons
Itinerary trip:
1.day – ascent to hut, 2.day – ascent peak and descent hut, 3.day – descent Zermatt

The ascent to Dufourspitze can also be done on alpine skis, a description of the event can be found here, where i tis part of the Monte Rosa Ski Paradise.